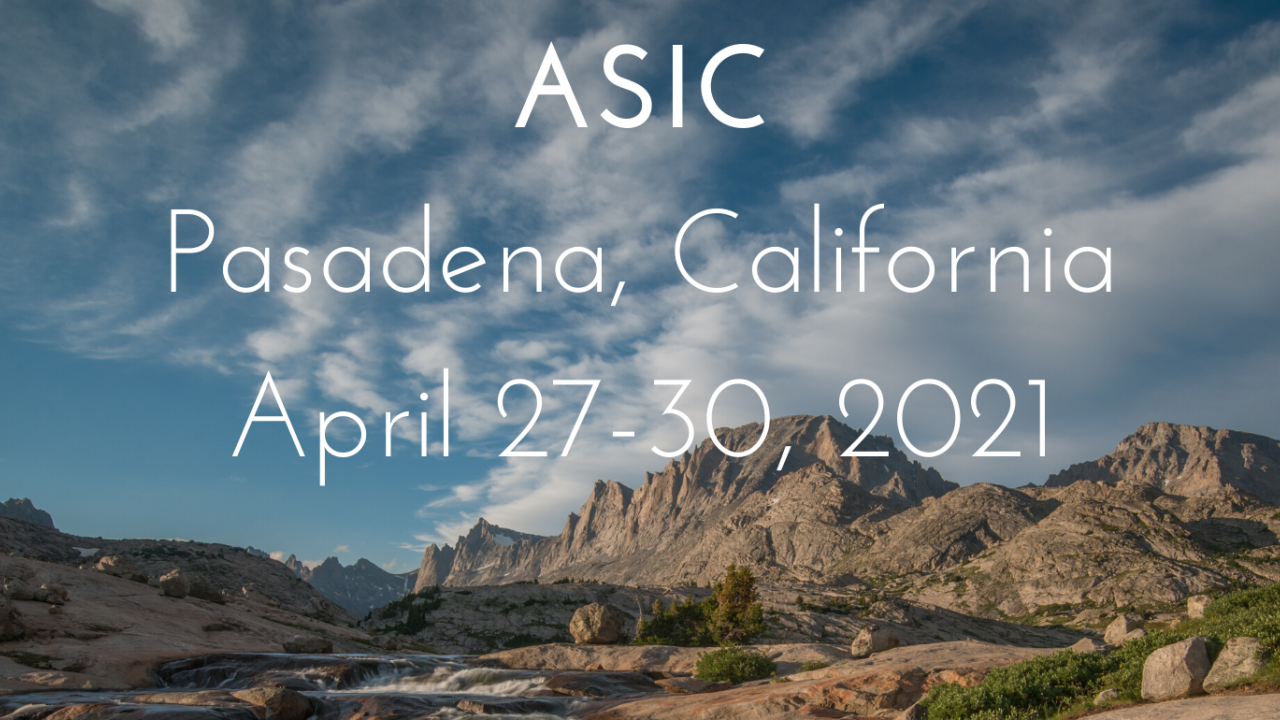 We are excited to share that ASIC will be hosted in Pasadena, California again from April 27-30, 2021!  
While we appreciate all the effort that was put in to organizing the 2020 conference and presentations, we have decided to start from scratch in our program development. With changing world activities, many presentations will need to be changed to support new data and ideas. This fall we will open abstracts again for you to submit your research and projects. 
In the mean-time we have developed a Virtual Summer Series! Be sure to tune in each month as a virtual attendee to see some of the great projects and research of 2020. 
Category