Thank you Sponsors!
The funding we receive from our sponsors goes directly to our travel scholarship fund. We appreciate their support in bringing together air quality specialists throughout the African continent!
---
Diamond Sponsor
---

IQAir is a Swiss technology company that empowers individuals, organizations, and governments to improve air quality through information, collaboration, and technology. IQAir offers highly accurate, low-cost outdoor sensors for PM1, PM2.5, PM10, CO2, and TVOCs. IQAir operates the largest air quality data network in 118 countries. IQAir offers both turn-key solutions as well as high-level remote support. 
On-Site Air Quality Evaluations
Installation Services
Air Quality Network Maintenance & Cloud Calibration
---
Platinum Sponsor
---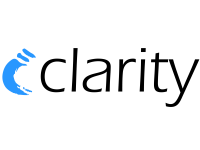 Clarity Movement's air quality Sensing-as-a-Service solution revolutionizes how governments, businesses, and communities understand and respond to air pollution with solar-powered, cellular-connected air quality sensors. Clarity currently provides local, accurate, and scalable air quality monitoring to more than 130 cities across 70+ countries, including London where they operate the Breathe London network. The Clarity team leverages expertise in air sensing technology, IoT devices, and data analytics to provide the most reliable low-cost hardware and software air quality monitoring solution available on the market.