Highlighting Aeroqual's work with South Coast AQMD
Quick Summary
Guest Article for ASIC by Drew Dintaman, Aeroqual
At Aeroqual, we're on a mission to protect people and the planet from poor-quality air. Having developed innovative air quality monitoring solutions for over twenty years, recently we've been developing advanced software tools that automate the management and maintenance of air quality sensor networks. These tools help air quality consultants, industrial and occupational hygienists, and more take the hassle out of air quality monitoring and analysis, freeing up more time to make the decisions that matter. A recent example of this is our work with South Coast Air Quality Management District (South Coast AQMD), helping to maintain a network of air quality sensors across the Greater Los Angeles air basin.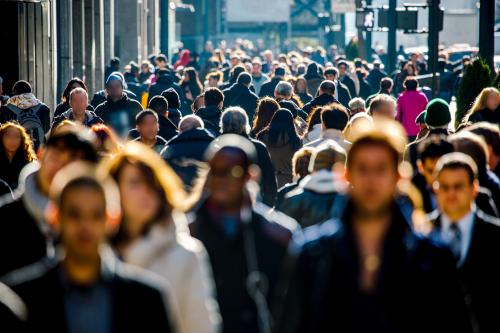 Protecting communities using dense hyperlocal air monitoring
South Coast AQMD is one of California's leading air quality agencies, responsible for leading the fight against air pollution on behalf of 12 million residents across the Los Angeles Basin. Backed by a STAR grant from the United States Environmental Protection Agency (U.S. EPA), South Coast AQMD wanted to expand its network of some 40 regulatory monitoring stations into something that could provide a more granular picture of air quality throughout the region. This grant exists to help educate California communities on the use and applications of low-cost monitors and to encourage research into community-level air monitoring.
Based on an independent evaluation from AQ-SPEC, South Coast AQMD chose to expand its network using a combination of PurpleAir PA-II sensors for measuring particulate matter, along with Aeroqual's AQY Micro Air Quality Monitor (beta) for measuring ozone, nitrogen dioxide, and fine particulate matter (PM2.5). South Coast AQMD deployed a pilot network of 500 combined sensors, providing detailed hyperlocal insights on air quality and pollution trends throughout the region.
However, such a large network of sensors can be complex and expensive to manage. The labor-intensive maintenance requirements applied to regulatory monitoring stations simply are not economically viable for hundreds let alone thousands of sensors. To overcome these challenges, in partnership with South Coast AQMD and the University of Auckland, we developed Aeroqual Unify – a complete pollution monitoring software solution for air quality sensor networks.
An integrated solution produces trusted real-time data
Aeroqual Unify is a seamlessly integrated package of air quality monitoring systems, software, and services that delivers credible and useful hyperlocal data, without the high operating costs. At the core of Unify is a proprietary patent-pending technique called MOMA (or "MOment MAtching"), which uses specific moments in time to compare data from the sensors to sometimes far-off regulatory monitors (or "proxies"). By using specific moments in time to virtually compare sensor data to regulatory monitors, MOMA and Unify automatically detect and correct for sensor drift.
In deploying Unify across this pilot network, South Coast AQMD has been able to produce more accurate results, using credible air quality data to build trust among local residents and further their community monitoring goals – expanding outreach and education initiatives in the region.
On the use of MOMA in low-cost sensor networks, Aeroqual Co-Founder and CTO, Geoff Henshaw, added, "The ongoing maintenance needed to get meaningful data can be prohibitively expensive. Using MOMA, we're able to save cities hundreds of thousands of dollars and provide them with the accurate, robust data that led them to invest in a sensor network in the first place."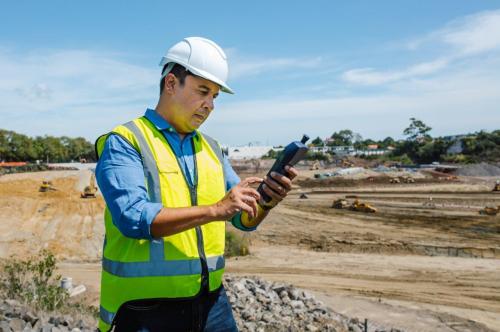 Saving time and money with the future of handheld air monitoring
The most recent innovation in our quest to make life easier for air quality professionals of all types is Aeroqual Ranger – the ultimate connected handheld air quality monitoring solution. With Ranger, we wanted to solve some of the biggest pain points in air monitoring today, namely:
Data loss – ensuring you never lose data again, thanks to a cloud-based handheld monitor that sends automatic alerts direct to your mobile device

Reducing on-site visits – designing a connected handheld solution that offers remote data access, enabling you to check up on the job site without being physically present

Eliminating delays on factory calibration – with Ranger, we'll send you a newly calibrated sensor head before the old one's certificate expires
In using Ranger to solve these problems, air quality professionals can save significant time and money, improving operational efficiency and project success. Ranger is a direct result of listening to our customers, combining a rugged, ultra-portable design with Wi-Fi capability and accurate, active sampling technology to deliver superior results.
Together, these latest innovations continue our mission of protecting people and the planet from the harmful effects of air pollution. All part of why governments, industry, researchers, and consultants around the world trust Aeroqual to deliver actionable data for their air quality monitoring projects.
Contact Aeroqual with questions: Drew Dintaman, drew.dintaman@aeroqual.com