Location
Virtually through Zoom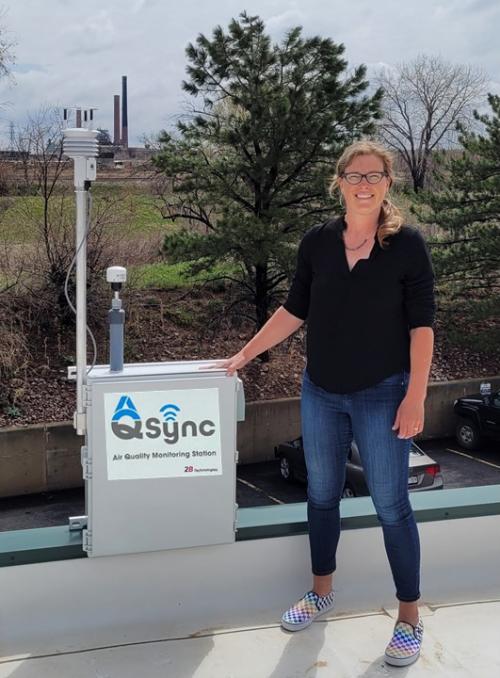 *Note: This webinar is developed and paid for by 2B Technologies as part of a sponsorship series. The ASIC program and the UC Davis Air Quality Research Center have not checked the content for accuracy.
AQSync: Calibration Station for Sensor-Based Mobile Monitoring
With the explosion of sensor use for air monitoring, the eternal question on everyone's mind is "what about calibration"?  Sensor calibration can pose a daunting task for communities without access to a regulatory site.  In this webinar we introduce the new AQSync by 2B Technologies.  The AQSync represents an exciting evolution in air monitoring by combining miniaturized FEM and near-FEM instruments in a weatherproof enclosure.  In this webinar we will explore some of the current applications of the AQSync, including drive-by calibrations of mobile sensors.  Lastly, we will share information on the effort underway to use AQSyncs placed at schools as the hub of community monitoring and air pollution mapping efforts.
If you have questions about AQSync or 2B Technologies, contact Jessa: support@twobtech.com
Presented By:

Jessa Ellenburg, Director of Educational Outreach, 2B Technologies
Jessa Ellenburg earned a degree in Civil Engineering at the University of Colorado and spent six years in bridge design.  Thereafter she joined 2B Technologies in 2009 to follow her passion for educating youth about air pollution and climate change.  She has assisted in the creation of a number of educational projects using air pollution monitors in schools and communities, including the Global Ozone (GO3) Project and AQTreks. (jessae@twobtech.com)
Sponsored & Produced By: 

2B Technologies
For over 20 years 2B Technologies has been dedicated to the development and commercialization of new, miniaturized analytical instruments for atmospheric and environmental measurements.  Starting with its founding instrument, the Model 202 ozone monitor, 2B Tech has designed products that make air monitoring more accessible to non-regulatory entities.  In 2009 2B Tech began involving students and the public in air monitoring through education and outreach programs, including the Global Ozone Project, GO3Treks, and AQTreks.  These projects have allowed 2B Tech to dive deep into the intersection of regulatory and community-based monitoring, guiding the creation of our newest products geared toward public air monitoring.
Connect with 2B Technologies: 
Tags