This conference would not be possible without the help from our sponsors. Sponsors contribute the resources necessary to make the conference affordable to all parties who are interested in furthering the science and improving our communities. 
We invite you to become a sponsor too! Check out our sponsorship opportunities available here. 
---
Gold Sponsors
---

Accurately measuring air quality is the foundation of California's efforts to reduce air pollution. For more than 50 years California has maintained one of the most extensive air monitoring networks in the world, collecting data on a wide range of pollutants. The information we get from this network makes it possible to track our progress in cleaning the air, and identify the most effective actions needed to meet health-based air standards.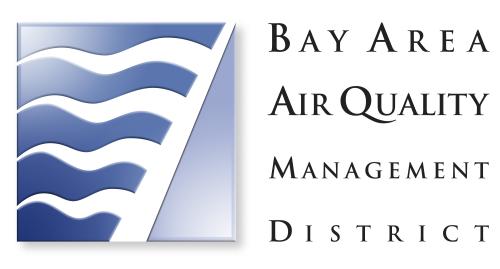 Since 1955, the Bay Area Air Quality Management District has been the public agency responsible for protecting air quality in the nine counties that surround San Francisco Bay: Alameda, Contra Costa, Marin, Napa, San Francisco, San Mateo, Santa Clara, southwestern Solano, and southern Sonoma counties.  Air District programs monitor air emissions sources, promote climate protection, provide clean air grants, draft rules and regulate stationary air pollution sources. The Air District's mission is to protect and improve public health, air quality and the global climate.  The Air District encourages clean commute alternatives through the Spare the Air program.

The South Coast Air Quality Management District (South Coast AQMD) is the air pollution control agency responsible for improving air quality for large areas of Los Angeles, Orange, Riverside and San Bernardino counties, including the Coachella Valley.   This area is home to to more than 17 million people–about half the population of the entire state of California. South Coast AQMD is responsible for controlling emissions primarily from stationary sources of air pollution. These sources can include anything from large power plants and refineries to the corner gas station. South Coast AQMD is also responsible for consumer products including house paint, furniture varnish, and thousands of products containing solvents that evaporate into the air. South Coast AQMD is committed to clean the air and protect the health of all residents in the South Coast Air District through practical and innovative strategies.
---
Gold Sponsors
---

IQAir is a Swiss air quality technology company, specializing in protection against airborne pollutants, developing air quality monitoring and air cleaning products. IQAir also operates AirVisual, a real-time air quality information platform. 
---
Silver Sponsors
---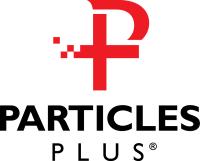 Particles Plus manufactures a line of advanced-technology particle counters, indoor air quality monitors, personal sampling pumps and outdoor ambient environmental monitors. Particles Plus engineers and manufactures its own technology in the United States of America from the ground up providing unique and innovative industry-first features.  Count On Particles Plus for accuracy, quality, reliability and value.
---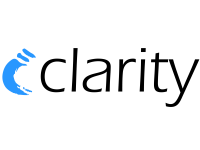 Clarity Movement Co. was founded in 2014 to empower the world to reduce air pollution. The Clarity team leverages expertise in air sensing technology, IoT devices, and data analytics to provide the most reliable low-cost hardware and software air quality monitoring solution available on the market. Clarity's air quality sensing-as-a-service solution revolutionizes the way governments, businesses, and communities understand and respond to air pollution, and currently provides local, accurate, and scalable air quality monitoring to more than 85 cities across 50+ countries. 
---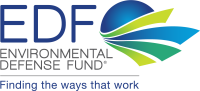 We are Environmental Defense Fund, the organization that is all-in on climate — the greatest challenge of our time. Our game-changing solutions put people at the center of all we do. (https://www.edf.org/) 
---
Bronze Sponsors
---
Purple Air 

PurpleAir makes sensors that a community of citizen scientists use to collect hyper-local, real-time air quality data and share it on a map that is accessible to everyone.

Our goal is to make air quality visible and understandable to all, because knowledge and education are the first steps towards successfully tackling air quality problems.
---
Supporting Sponsors
---
TD Environmental Services 

TD Environmental Services, LLC specializes in collecting and analyzing data using new technologies to provide insights about the air we breathe. Our focus on innovative solutions helps you effectively address air quality and weather challenges. Our services span from evaluating technology, deploying sensors, managing data, performing in-depth analytics, and providing clear insights. (http://tdenviro.com/)

Salibri Cooper Inc 

Sailbri Cooper (SCI) is a world leader in near real time metals measurement through Cooper Environmental's line of Xact® monitoring products for ambient air, stack emissions and water. SCI is continuing its tradition of innovation through the introduction of a line of low cost sensor products capable of monitoring criteria pollutants (SO2, NO2, CO, O3, PM10, PM2.5) and hazardous gases (HF, HCl, H2S, Cl2 and VOC's). These sensors are available at a low cost with a good comparability to reference and standard laboratory methods.(www.sci-monitoring.com)

Quant AQ

Started by two atmospheric chemists, QuantAQ was built to help stakeholders deploy supplementary air quality monitoring infrastructure that covers local monitoring gaps. We understand that measuring air pollution is hard and recognize the power of distributed, reliable air quality sensing solutions to identify pollution sources and inform targeted action. Our goal is to build air quality capacity and deliver trustworthy, transparent air quality data at scale.

Piera Systems

Piera Systems Inc. is on a mission to make air quality measurement accurate, simple, inexpensive, and pervasive, enabling a major improvement in the health of all humans. Piera has developed a family of 'Intelligent Particle Sensors' utilizing a breakthrough custom processor to detect particulate matter (PM), a major component of air pollution. Unlike existing low-cost PM sensors, IPS has superior accuracy over a wider range, including harmful 'very fine particles' smaller than 1.0 micron, and reports particle size and count in real-time at low power. IPS is the first software defined PM sensor with up to 7 particle sizes allowing its use in many applications. IPS data is analyzed using AI/ML algorithms to identify and classify pollution sources such as vape, cigarette smoke, cooking, etc. IPS sensors and Canāree air quality monitors answer the question, 'What's In Your Air?'

Montrose Environmental

Montrose is a leading environmental services company focused on supporting commercial and government organizations as they deal with the challenges of today, and prepare for what's coming tomorrow. With more than 2,000 employees across over 70 locations around the world, Montrose combines deep local knowledge with an integrated approach to design, engineering, and operations, enabling effective and efficient responses to unique requirements of each project. From comprehensive air measurement and laboratory services to regulatory compliance, emergency response, permitting, engineering, and remediation, Montrose delivers innovative and practical solutions that keep its clients on top of their immediate needs – and well ahead of the strategic curve. (montrose-env.com)

Aethlabs

AethLabs designs and manufactures high quality portable environmental and personal exposure Black Carbon monitoring instruments. The microAeth® MA series instruments are multi-wavelength Black Carbon particulate matter monitors which can distinguish between traffic and biomass emissions. In addition to being able to run continuously and unattended, the microAeth® MA series instruments offer many advanced measurement features while being integrated into battery powered, lightweight and compact form factors which are small enough to be worn on-person, or fly on UAVs. (www.aethlabs.com)

Aeroqual

Aeroqual's integrated air quality monitoring and software systems make it simple and easy to measure the air. Environmental, health and safety professionals use our systems to keep workers and communities safe. Our global air quality monitoring platform takes the hassle out of air quality measurement and analysis, creating a toolset that frees up our customers to make the decisions that matter. Recently, we have developed advanced software tools that automate the management and maintenance of air quality sensor networks, delivering credible and useful hyperlocal data, without the high operating costs. (www.aeroqual.com)

TSI

TSI Incorporated offers a comprehensive portfolio of solutions for air quality monitoring equipment and other measurement instruments to deliver the demanding and costly needs of managing air quality.  Our air quality monitors help identify risks to communities, workers, and schools from breathable particles. TSI Link™ Solutions allows you to manage your data anywhere guiding you through decision making by providing the hard data on air quality and visibility needed for organizations to meet health and safety standards.  (www.tsi.com)
You too can become a sponsor of ASIC!